How to select the right autoclave to sterilize my load?
Which is the best sterilization cycle?
What are the factors that affect the efficacy of sterilization?
You can learn it and much more! Three days fully dedicated to every sterilization aspect, from basic principles to validation activities. This is PDA 2020 Understanding Sterilization training course! Starting from an overview of all sterilization methods, participants will have the opportunity to discover the secrets of moist-heat sterilization. Not only theoretical sessions, but also hands-on training with process machines for increasing your practical knowledge.
Participants of PDA 2020 Understanding Sterilization will be able to discuss real-life problems while using Fedegari equipment to apply their new knowledge and capabilities. Finally, attendees will have the opportunity to share their experiences and challenges with experts in sterilization and contamination control.
Attendees of 'PDA 2020 Understanding Sterilization' will learn how to:
Select the right machine according to the product to be treated
Create the perfect cycle for liquid and porous loads
Run biological and thermal validation
Who Should Attend:
Manufacturing Supervisors and Operators
QA Managers
QC Managers
Facility Managers/Technicians
Validation/Qualification Personnel
Equipment Manufacturers
Head of Production
Process Engineers
Process Developers
Learning Objectives:
The 'PDA 2020 Understanding Sterilization' participants will:
understand concepts of decontamination, disinfection and sterilization
learn the principles of moist heat/dry heat sterilization
have an overview of other sterilization methods (gamma irradiation, E-Beam, EtO)
know how to calculate F0 and D values
have understood the different cycle requirements for various load types (solid, porous, liquid)
go through approaches for qualification of equipment
discuss and understand challenges and solutions for biological and chemical indicators

Maria Luisa Bernuzzi
Manager Research & Development, Fedegari Group
---
Graduated at the University of Pavia (Chemistry and Pharmaceutical Technology), Maria Luisa started her career dealing with environmental analysis, and then moved to Chemical – Pharmaceutical industry. Being R&D manager and QC manager, in 2010, she also attended a Master degree about "Evaluation and control of the toxicological risk from environmental pollutants – legislation REACH, CLP – chemical risk assessment". Since 2011, Maria Luisa is R&D manager at Fedegari Group: new technologies, a multidisciplinary approach at the Innovations, development of validation strategies ad assessment of process efficacy, also with microbiological tests, are her main tasks. Specialties: Validation of equipment, Sterilization processes, Isolation technology in aseptic and containment applications, Decontamination.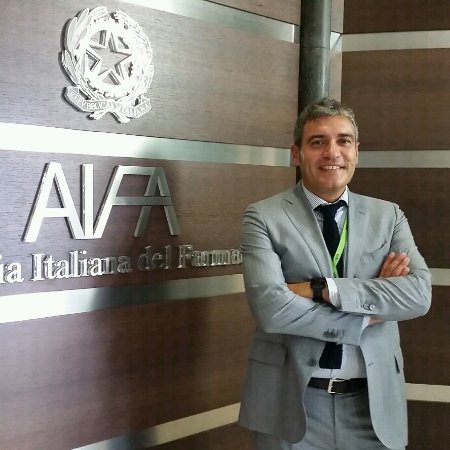 Simone Riva
Manager Process Innovation, Fedegari Group
---
Simone Riva obtained his bachelor's degree in Biomedical Engineering. From 2000 to 2017 he worked for Fedegari Group, in the beginning as Validation Engineer, where he was involved in many global projects for pharmaceutical industries. During his professional career, Simone increased his experience in multi pharmaceutical disciplines, like working at biopharma plants and API, always in contact with the Quality Assurance department, Biotechnologists, QC laboratories, and fill-finish plant. In 2017 Simone has been involved in a new challenge. Based in Singapore, he became Project Manager in Novartis Biopharma, leading the validation team to deliver a complete solution for SIP and PQ Validation. After his return to Italy, he became Innovation Manager at Fedegari Group. Simone is now in charge to bring, drive and deliver innovation, increasing the pharma knowledge inside the company and to draw the road map for the new technologies in the fast-growing pharmaceutical market.
Fedegari Tech Center
Strada Statale 235 km 8
27010 Albuzzano (PV) Italy
+39 0382 434111
Want to learn more about our training offerings?
Want a customized training?