HOME SERVICES SPARE PARTS
FEDEGARI SPARE PARTS:
AUTHENTIC MASTERPIECES!
Our spare parts are the result of over 65 years of experience in designing & manufacturing in-house systems & components.
Discover the authenticity and quality of our craftsmen's work.
Use only original Fedegari spare parts.
Find out our distributors or agents
Our passion is to be unique
Just as in a mechanism where each piece fits perfectly to create a harmonious movement. That's how all our Fedegari components and spare parts are.
Every single piece is made entirely in-house and is as unique as the people who design and build it.
From a single piece of steel, the piece takes form and reveals itself under the expert hands of our "artisans".
It is then transformed into efficiency and productivity, inside our machines.
Our first goal is to guarantee you reliability, intended as a guarantee of a certain and reliable result.
That's why we put all our passion and know-how into every single piece, following it through the entire production cycle: from design to production, to distribution and throughout the life of the machine.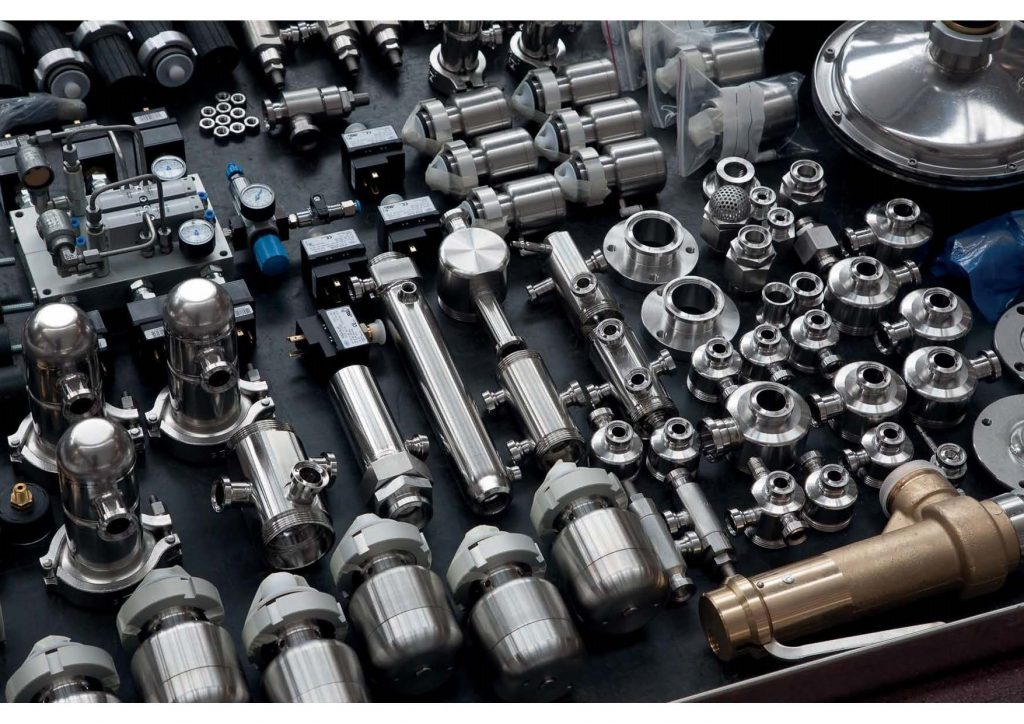 AVAILABILITY AND RELIABILITY
When & where you need the most
We know how important it is to keep your machine maintained properly and regularly, maximizing your uptime and productivity.
Therefore, Fedegari spare parts are designed for maximum reliability, longevity and high performance. Fedegari certified parts are quality assured and meet rigorous requirements.
If as a result of a technological or technical development some parts are no longer available in our warehouse or on the market, our experts will help you to provide a solution that perfectly fits your Fedegari machine.
In addition to new spare parts, our offering also includes:
Refurbished & Revised
Our Refurbished & Revised Spare Parts are exactly the same as for a brand-new part, but at a competitive price and with less impact on the environment. No quality compromise, all parts are reconditioned to match original performance levels.
Manuals
Have you lost your machine manual or need a new one? We can provide you all the manuals for our machines built since 1953.
Fedegari Control Panel
By purchasing Fedegari control panels (HMI) you will receive them directly with customized software installed (PLCs or Programmable logic controllers). This will allow you to use the new device simply without any further loss of time.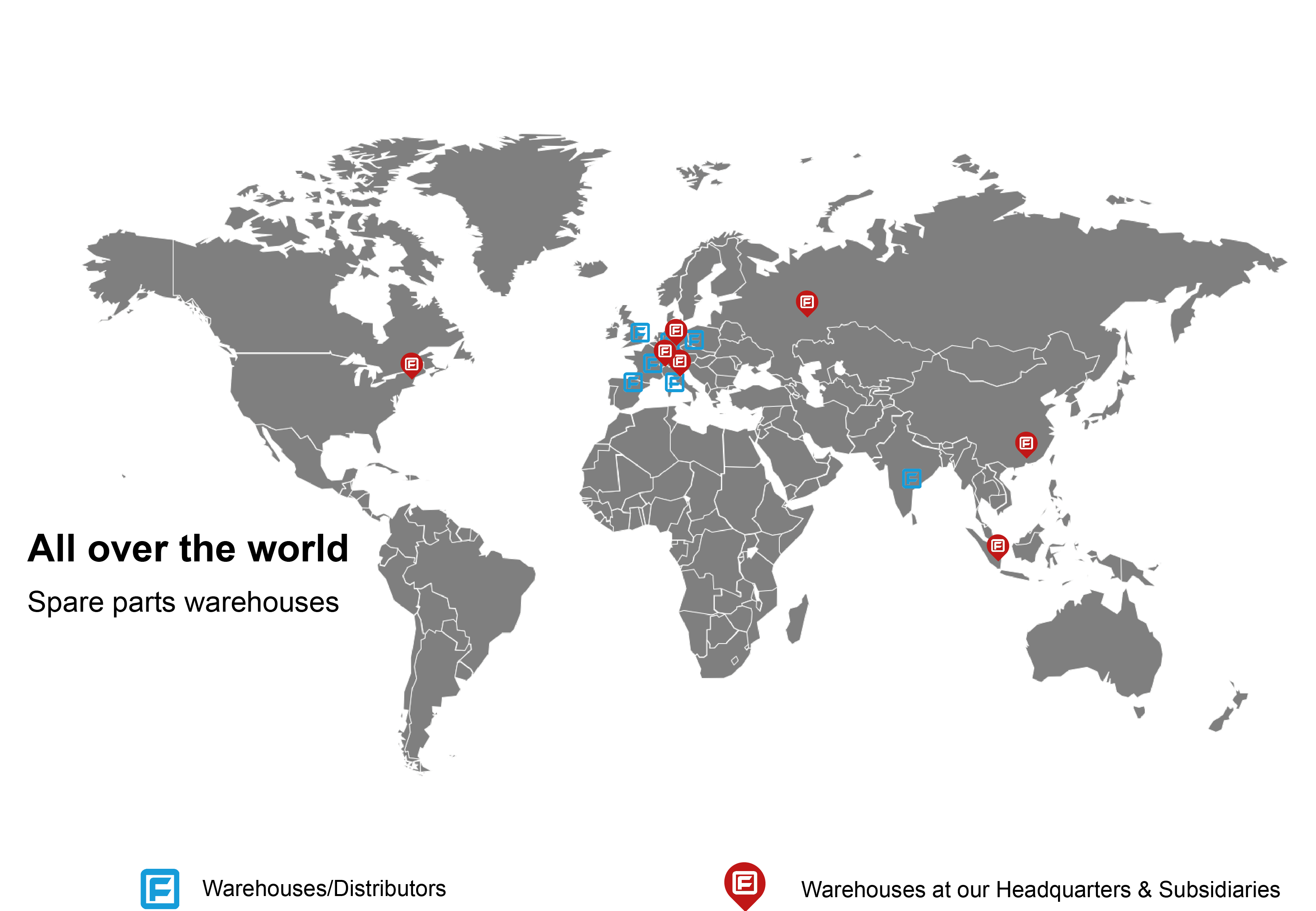 WHY CHOOSE FEDEGARI SPARE PARTS?
RAPIDITY
We want to be there when you need us most. That's why we work with large stocks to ensure on-time service.
MAXIMUM RELIABILITY
All of our Fedegari parts are guaranteed and tested for all possible working conditions.
GLOBAL PRESENCE
Fedegari guarantees Spare Parts all over the world thanks to its widespread presence.
FLEXIBILITY
In Fedegari you will always find the Spare Part for your machine. And if it's not there, we'll do it for you!
SUPPORT
We guarantee spare parts for the entire Fedegari production, even for older machines.