The result of BSM-Fedegari collaborative innovation is an isolator based filling system that is able to fill the following primary containers: bulk glass vials, pre-sterilized nested vials (glass and plastic) and syringes (glass and plastic), pre-sterilized nested cartridges (glass and plastic), and custom containers (glass and plastic). The system works with both liquid and lyophilized products and the primary containers do not have to be exposed to hydrogen peroxide before entering the isolator.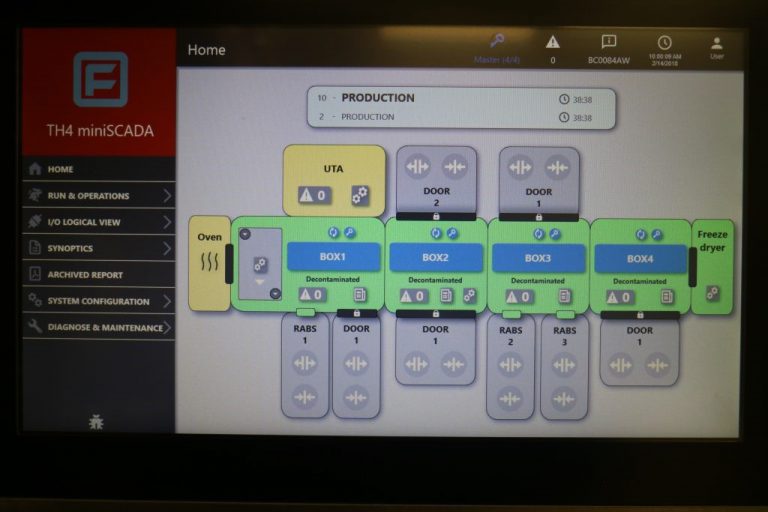 FLEXIBLE ISOLATION TECHNOLOGY TOTALLY INTEGRATED TO THE FILLING LINES
BSM flexible clinical scale aseptic filling system does not restricts the choice of the container and has been considered a revolutionary solution by pharma manufacturers.'Isolator-based 'flex' lines capable of multiple containers have been used by some industries, but most are unable to accommodate bulk glass vials and some require previous treatment with vapour hydrogen peroxide for all primary container packaging,' said BSM CEO Shawn Kinney.
'With this project BSM is definitely one of our most forward-looking customers. I hope that the experiences we are doing together will enable pharmaceutical manufacturing to reach new efficiency standards' commented Giuseppe Fedegari, President of Fedegari Group.
"We are pleased to provide to our clients and our future clients the best available technology for their sterile manufacturing requirements", stated BSM CEO Shawn Kinney.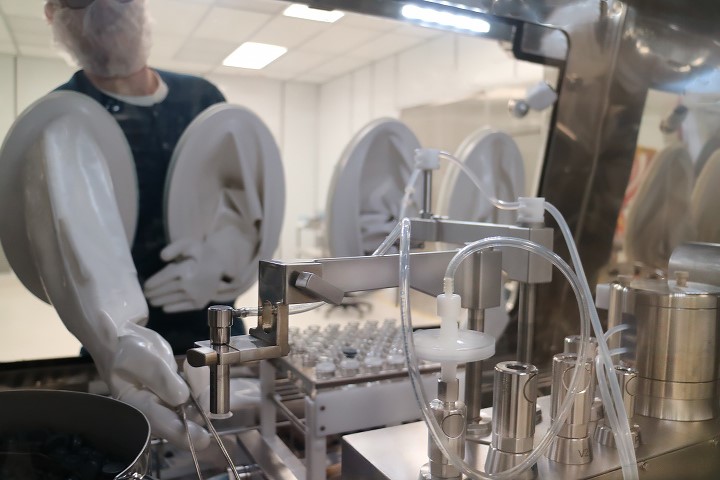 BSM COMPLETES VALIDATION OF STATE-OF-THE-ART ISOLATOR
Berkshire Sterile Manufacturing (BSM) has just completed the installation and qualification of its Freeze Dryer IMA Lyomax 3 connected to BSM's Fedegari Isolator Line. The last step to complete this innovative project will now provide BSM clients the highest levels in sterility assurance. The qualification involved extensive IOQ's of the equipment, validation of the SIP and CIP and media qualifications that utilized three complete loads. The validation involved BSM's Colanar Flexible Filler, capable of filling vials, syringes and cartridges on the same line. BSM completed the isolator qualification with over 12,000 units/run in triplicate with filling duration's of over 60 hours per run.
CUTTING EDGE TECHNOLOGIES GUARANTEE COST-EFFECTIVENESS
The Berkshire Corporate Center (US) is equipped with cutting edge manufacturing technologies – including Fedegari process equipment – such as isolators, flexible sterile filling equipment, modern cleanroom and terminal steam sterilization capabilities to manufacture sterile drugs.
BSM's Fedegari autoclave, for example, has the capability to terminally sterilize syringes, bags, vials and ampules with a 20,000 unit load capacity. The autoclave has internal heat exchangers that can be used to warm the chamber by putting steam through prior to starting a cycle. This eliminates the condensation that normally occurs on the walls of the chamber during standard heat up with common autoclaves in the market.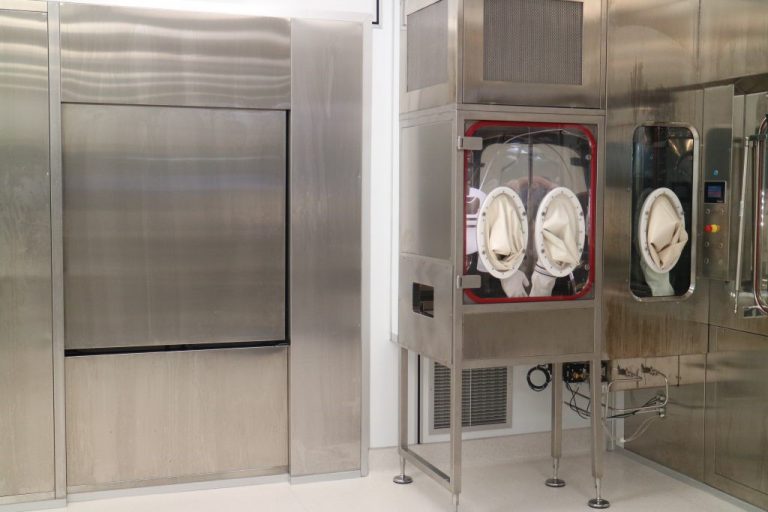 To speed up turnaround times BSM's autoclave is also equipped to use the heat exchangers with cold water to cool the load while pulling vacuum to dry the load. Less condensation of steam increases efficacy of the sterilization process while also reducing time of the product or equipment in the autoclave.
2018 PDA BIOPHARMACEUTICALS CONFERENCE
Fedegari will present the BSM case study in Seoul, Korea at the 2018 PDA Biopharmaceutical Conference- From Drug Substance Manufacturing to Final Product – on April 17th.
Sergio Mauri, Marketing and Business Intelligence Director at Fedegari Group, will take part of session P4 which will address the environment and equipment of aseptic processing and manufacturing. After exploring challenges of bacterial contamination and the avoidance by proper cleaning and disinfection the session will next address the technical and methodical solutions of fill finish operations. Presentations will also address the latest developments and approaches to qualify filling lines with high flexibility and short change-over times. Concepts regarding bulk primary packaging and ready-to-use containers, highly modular lines in barrier systems for liquid,and freeze-dried products will be presented.
Case Study: Multi-Format Flexible Filling Line Isolator for All Containers – Design, Workflow, and Validation Approach
Sergio Mauri, MSc, Director, Marketing and Business Intelligence, Fedegari.
Learn more about the Conference
For more information about BSM please contact info@berkshiresterile.com or access: www.berkshiresterilemanufactyuring.com