The first step in implementing a sustainable transformation for Fedegari Group as a whole is utilizing the clean energy generated by the new photovoltaic system and recycling the process water used in the testing area. These investments are key factors in our restructuring plan and they will benefit all Fedegari manufacturing plants by 2025 with little impact on the environment.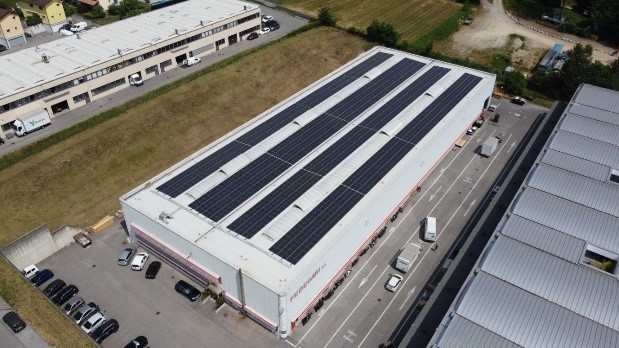 Solar panels at the Swiss facility
The program
The ecological transition program has begun at the Swiss headquarters focused on four main points:
reduction of the environmental impact linked to the production and testing of machines;
more efficient management of energy and water sources in the factories;
redesign of product life cycle and related energy consumption;
a program for employee involvement in environmental sustainability actions.
Our group proposes this green approach with intentions of involving the entire production and working structure. For example, the company canteen is moving towards the total elimination of plastic components while the use of recyclable products is going to be implemented throughout the company. On the production side, laboratory machines will be redesigned with a greener perspective which will further improve machine's efficiencies without compromising performances.