INVESTMENTS IN ITALY
According to Fedegari master plan, the company has recently expanded its main manufacturing facilities headquartered in Pavia, Italy with approximately EUR 6 million investments in state-of-the-art machinery to support an industrial strategy with a 4.0 approach. This includes automated warehouses, laser- and waterjet-cutting machines, a new punch press and other machinery. Fedegari is focusing on a lean manufacturing strategy and the next phase of investments will include plant automation with new welding robots and surface treatment systems. Over EUR 3 million will be invested in the next phase including the continuous modernization of the sheet processing lines. In the last few years, Fedegari invested approximately EUR 5 million to expand manufacturing, build a new engineering facility, geothermal and photovoltaic plants, water purification systems and various other general infrastructures.
A new 630 m2 technical support complex housing the after-sales division and Qualitech (a service company part of Fedegari Group) has been opened last spring. In June, the subsidiary of Qualitech in Rome has inaugurated the new facilities with over 250 m2 of office space and spare parts warehousing. This way, the company will better support its customers while providing all after-sales services, from installation to validation, in the South of Italy. Through Qualitech, Fedegari offers a wide range of services from installation and startup of machines to qualification, validation and process development up to on-site training.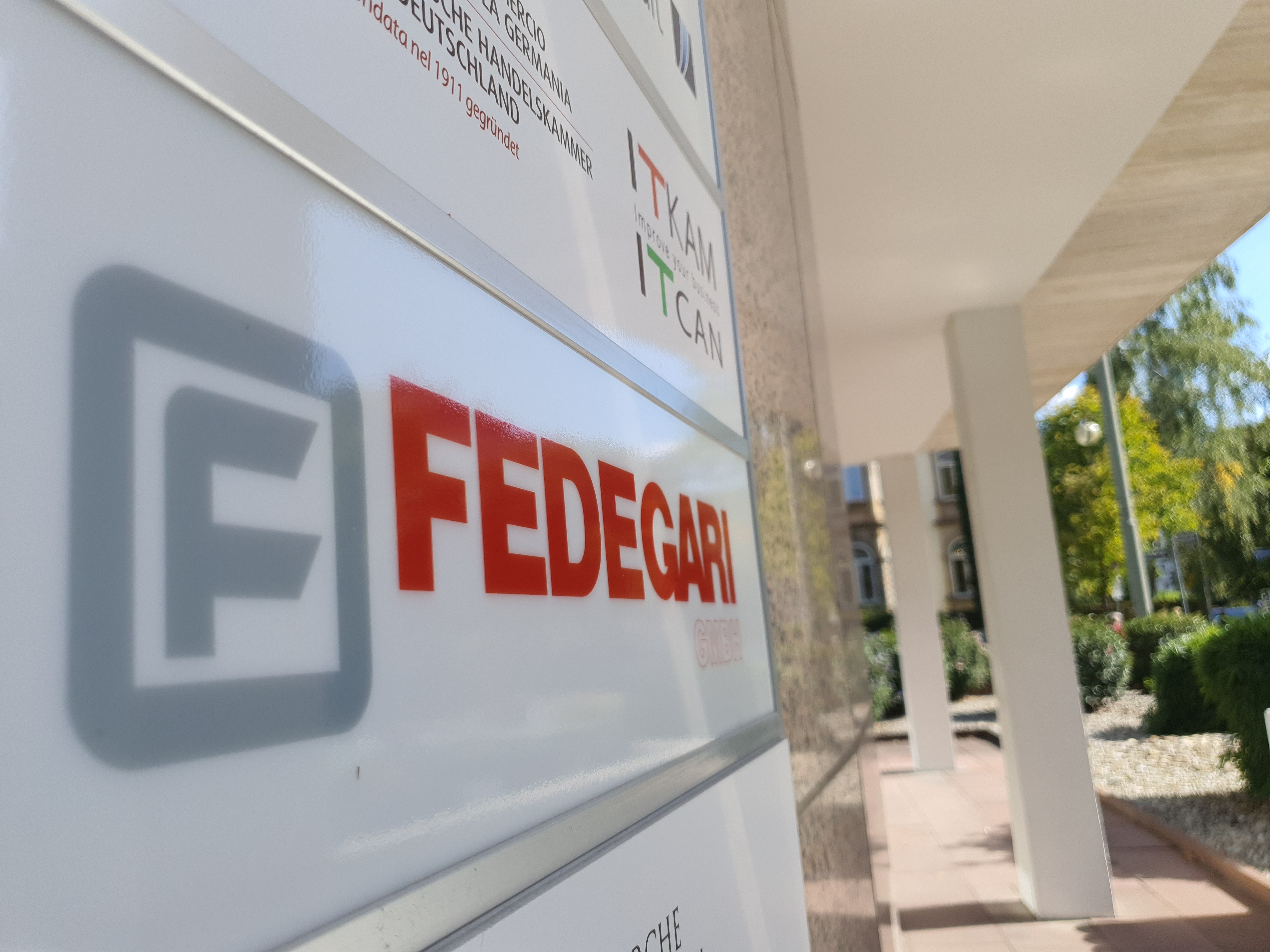 "It is a customer-centric strategy that will improve our service capabilities focusing on quality and excellence to achieve higher performances with our machines and leverage our capabilities to improve customer satisfaction. In addition, it will strengthen our leading position within the field of customized solutions and systems for producing sterile drugs worldwide. We are looking forward to delivering total satisfaction to our customers and to our people. We want to achieve it creating value for the future generations and allowing our pharmaceutical customers to save as many lives as possible through the highest quality equipment and best support", says Giuseppe Fedegari, president of Fedegari Group.
DIGITAL TRANSFORMATION
With high investments in digital transformation, Fedegari is currently completing the integration of its service business with Salesforce CRM platform and the company website. The first phase of the project unified customer management for the global equipment sales division creating success models available to all Fedegari vendors. The sales team is now able to share information about the customers in real-time to offer highly personalized solutions.
"We are optimizing technical services worldwide. Whenever possible, customer service requests are handled by local operators while complex issues are transferred to the various branches of the group. The exchange of information between all those involved in technical services is now much more rapid and immediate, improving machinery uptime significantly," explained Matteo Germani, Global Technical Services Manager.
Thanks to the digital integration of technical databases, Fedegari field engineers can consult the plant documentation and the history of previous interventions learning if the same problem has already occurred in other plants and how it has been fixed.
"The experience of each engineer is shared allowing us to significantly reduce the time needed to fix every issue. Furthermore, our headquarters monitor all the jobs in various parts of the world. This overall vision will allow us to obtain useful feedback: for example, we will be able to understand if a technical problem is specific for a single plant or if it indicates a general situation. This way, corrective measures can be taken to minimize machine downtime, guaranteeing better performance on a global level" concluded Germani. Fedegari counts equipment and systems currently installed in 5 continents and a well-established network of partners, representatives and distributors able to address customers' needs anywhere on the planet. This master plan of expansion and digital transformation will contribute to grow the company presence worldwide.
GLOBAL EXPANSION
On a global perspective, Fedegari plans to expand its US Tech Center in Sellersville (PA) which will triplicate the current footprint from the original 650 m2 to 2000 m2, totalizing more than USD 5.5 million of investments by the end of 2020.
"We face an increasing demand of technical services in general worldwide, originated by a lack of deep understanding of our processes and equipment. Our strategic goal for the near future is to share in a more effective way the valuable experiences we are making daily with end-users and regulators because the new frontiers in drug development require to approach the challenges in a different way and especially with a more open mind. That's why Fedegari is investing to create new facilities in various parts of the world where the different players can physically interact to share experiences and visions. In those locations where the equipment is available, new experiences are carried out in a closer partnership with the different stakeholders. We want to anticipate our customers needs", explains Jeffrey Siterlet, Managing Director of Fedegari Technologies, the US subsidiary.
In view of this, Fedegari is also expanding its presence in India with a brand-new Technical Support Center located at Hyderabad and in Russia with a new office in Moscow. In addition, the German subsidiary has moved its seat to Frankfurt for being closer to the main biotech, pharma and life-sciences hubs in Europe. These changes will allow Fedegari to better meet the increasing need of customers for technical support and high-performance cost-effective systems used in the manufacturing of innovative drugs.